"WE HAVE MANAGED TO REDUCE OUR CLAIMS AND ACCIDENTS BY 35%"
David Herring– Acme Taxi
75%--Elimination of False Accusations

35%– Reduction in Accident Claims

5%– Discount Rate on Insurance

30% Reduction in Insurance Cost

… Investment on cameras paid for themselves in 10 months.
CITY BAKING CO.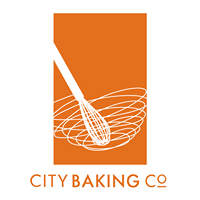 "In 2015 we were approached by Janus Cam with the idea of equipping our fleet with their V2HD camera. We are a Local Wholesale Bakery that delivers to customers throughout Northern California. We were skeptical at first, but were willing to test the product. After just one week we knew we had something special. The Janus V2HD provided a full weeks' worth of playback with video of both the inside and outside of our trucks.
Janus Cam routinely contacts me for follow up. Even though it's been two years since our initial purchase the partnership we've created will continue to grow as our Company grows.
Since the installation of the cameras, we have had several instances in which the cameras were able to help our insurance company subjugate a claim or provide key details we would normally not have been able to see. We continue to use the cameras as a training tool as we're able to correct poor behavior or reward consistency more frequently with the use of the Janus Cam. Drivers also tend to see the camera as something to protect them while on the road, thus creating a better culture. Overall we are a stronger, safer company with the Janus Cam. It was one of the single best decisions we've made in our 25 years of business."
Tim Lane
COO, City Baking Co.
Fleet Size: 25

ORANGE CAB

"We are so grateful that we have the Janus V2HD camera in our 70 cab fleet. They have caught all of the young boys that was on video. The video was so clear and perfect the police said they have never had this high resolution video with any of taxi cab companies that had robberies in the past. The cameras are very reliable and I am so glad to say that my drivers feel more safe having the cameras in the vehicles. It records all the audio in the cab and records the speed of the cab as well. We are so very thankful to have the cameras and we will never have a cab driver in our taxis without the Janus Cam V2HD. We have bought another brand camera and it was a complete waste of money. I have thrown them away. They don't record everything. They say they are high resolution and it is not and the video is choppy when you have to play it back. I want to thank everyone at Janus Cam for making this excellent camera to make all of the drivers feel safer out there while driving."
Laila Cheikh
General Manager, Orange Cab Company-Newport, VA
Taxi
Fleet Size: 100

AIRPORT COMMUTER

"These guys are the real deal! I just installed my fleet of 50 SUVs, stretch limousines and shuttle buses with the Janus V2HD. A friend who also installed his fleet with the Janus V2HD recommended me to these guys. However, there were three decisive reasons why I decided to go with Janus Cam.
First, their business model and commitment to their customers was what attracted me. My friend owns a large para-transit fleet so I was a bit hesitant that these guys were not going to have what we needed being that we are a limousine and shuttle fleet. It was a nightmare trying to find the right company let alone the right camera system. Other companies said and offered the same thing. Simply put, they didn't understand our needs. Janus Cam has exactly what we need. Nothing more, nothing less. Their concern wasn't  to make a sale, but rather to make sure we got what we needed.They followed up with me to make sure we are okay. These days, it's hard to find a business that goes the extra mile.
Second, their products are second to none. I tested 3 other camera systems and all of them malfunction and didn't have the quality and stability like the Janus V2HD. The usability, quality, stability and user-friendly system has improved our daily operation and has made my life so much easier. Now I have the peace of mind when my drivers and vehicles are on the road.
Lastly, their reputation and experience is what sealed the deal. These guys have been around long enough to know what it takes to protect businesses like mine. I was convinced when I look at how many other companies use the Janus Cam systems. I recently took my family to Oahu, Hawaii. When I got into a taxi, I was pleased to see that that taxi company was also using the Janus V2HD.
Great product. Amazing customer service. If you need a reference, don't hesitate to give me a call. Janus Cam has been a lifesaver and has allowed us to stay in business."
Charles Princeton
Owner, Airport Commuter- San Francisco
Airport Shuttle
Fleet Size: 100

GRAND LIMOUSINE INC.

"Last month I purchased the Janus V3 for the fleet of limousines and shuttle buses. I've been in this business for more than 20 years so I have a very old school mentality. I thought I could do without a camera system in my fleet. After the recurrence of unfortunate events, I had no choice but to explore my options. My business has been affected tremendously due to the rise of Uber and Lyft drivers, causing my company to lose revenue. In addition to the slowdown of business, my insurance premiums are skyrocketing due to accidents and payouts. I know I needed a cameras system but I need the right one. I researched for about a month when I was introduced to Janus Cam at a convention. Their booth was crowded with fleet owners like myself who already had the Janus System in their vehicles. I began speaking with a fleet owner and after our brief conversation, I was confident that these were the guys. Since the installation of the Janus V3 in my fleet, I have saved $30,000 in court proceedings because I have the evidence readily to present to the judge proving the innocence of my drivers. Although I was hesitant to make this investment initially, I am so grateful that I did because I ended up saving money on the lawsuit that I did not have to payout. I can't imagine not having cameras in my fleet. Thank you to everyone at Janus Cam who have made the sale process and customer service seamless."
Tony Chedid
Owner, Grand Limousine Inc.
Fleet Size: 56

ANZA PARKING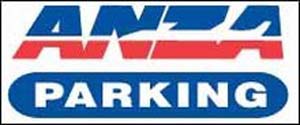 "I have been in the Transportation/Parking/Shuttle industry for more than 10 years and I know for a fact that defensive driving behavior is one of the important factors that can prevent accidents from happening in the first place. Since installing Janus Cam's cameras in our buses, we have eliminated 75% false accusations from other parties involved in accidents. We've tried out multiple cameras systems out there in the market and simple put, the Janus V2HD has proven to be the best, hands down. The Janus Cam system allows us to do one-on-one coaching with our drivers on a weekly basis to correct unsafe driving behaviors and therefore reduce the accident rate. On top of everything else, the insurance company also gave us a discount due to the installation of the safety cameras. I feel like this is one of the best investments that we have ever made due to the fact that not only it improves our safe driving rate, but also saves owners and operators time on investigating each claim. Great product! Customer service amazing! We highly recommend Janus Cam!"
Kevin Huang
General Manager, Anza Parking-SFO
Airport Shuttle
Fleet Size: 30

METRO CAB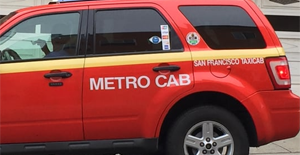 "I have been in taxicab management for 25 years and accidents are a real profit killer as everybody knows. In San Francisco it is very, very rare that anybody admits fault in an accident. Typically a collision occurs at an intersection and the other parties insurance company says "My guy says your guy caused the accident so you can sue him if you want. We are not paying you." That usually ends up in me fixing my own cabs and my insurance company works out what they work out. Going to Small Claims Court is rarely advised because each driver tells a different story but neither can prove his case. Now that I have Janus Cam's cameras in the cabs there is no arguing about fault and the cameras easily paid for themselves within a very short time. I have saved tons of money from my insurance company and saved as much as my entire annual premium in the first five accidents due to injuries they will not pay for. I have to say that having the Janus cameras are the best improvement in twenty five years."
Richard Hybel
General Manager, Metro Cab
Taxi
Fleet Size: 70

YELLOW CAB OF PENSACOLA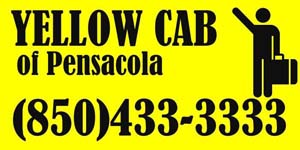 "Due to the increasing violence in our city, we made the decision to equip our entire taxi fleet of 110 vehicles with the Janus Cams. A few days after installing the cameras, a female driver was robbed and locked in her trunk at gunpoint. Thanks to the Janus Cam we were able to provide the police with great video of the suspects and they were subsequently arrested. The cameras in our cabs provide an extra level of security for our drivers and passengers."
Karen Locklear
General Manager, Yellow Cab of Pensacola
Taxi
Fleet Size: 150

ACME TAXI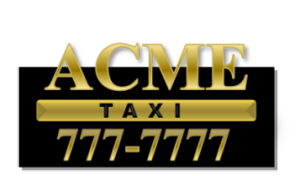 "Since installing Janus Cam's cameras in our fleet of 36 taxis, we have managed to reduce our claims and accidents by 35%. By eliminating false accusations from other parties involved in accidents. By making the driver more aware that someone can review his or her driving makes them better and more cautious also. We have been able to get the insurance companies to give us a discounted rate on our policies of 5%. Reviewing new drivers has been made possible and this has also helped us to curb destructive driving behavior such as curbing tires sudden stops and quick acceleration. We would recommend this fantastic product to anyone with a fleet of vehicles; the savings outweigh all the costs. The insurance companies and clients are also enthusiastic about this product."
David Herring
Operations Manager, Acme Taxi — Columbus, Ohio
Taxi
Fleet Size: 25

CITY SERVICE TAXI ASSOC.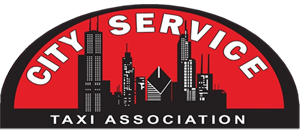 "City Service Taxi Association is a Chicago based affiliation comprised of nearly 400 independent taxi medallion owners. Our company has been in business for nearly 50 years. Through our garage (Erickson Communications, LLC) we have been working with Peter Park and his Janus Cam staff for the past 2-years. During those years we have purchased over 2000 Janus V2 Video Cameras. Those 2000 cameras along with another 1000 plus are installed in Chicago taxicabs. We have used other manufactures products; they did not have the features that Janus Cam's cameras provide. Janus Cam cameras are priced at considerable savings over their competitors. The staff at Janus Cam has conducted themselves professionally by providing products and technical support in a timely manner. Janus Cam's competitors did not provide the level of service that we demand. City Service carries a $25,000.00 deductible on our liability insurance. We are confident in carrying this deductible in part due to the Janus Cam's cameras; they allow us to view all accidents. By having this important tool we are able to adjust claims quickly and efficiently. The benefit of using Janus Cam's cameras and the screening of drivers in our fleet has reduced the cost of our insurance by some 30%. We feel that Janus Cam is an industry leader and we will continue our relationship with them."
Cometas Dilanjian
President, City Service Taxi Association, Inc.
Taxi
Fleet Size: 3,000+

YA TITLE AND ASSOCIATES INSURANCE SERVICES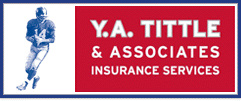 "Hello Peter, I am bringing to your attention several issues that are important regarding Janus Cam and the Taxicab Industry in California. First, we have seen that those Cab Companies that have extended the resources to install Janus cameras and use it's technology have experienced a significant reduction in the frequency and severity of claims. Second, claims in the past that were deemed the fault of the driver and the company have now, with the help of your camera, been able to turn the tide and show that often it is the adverse parties fault and not the taxicab. Lastly, the drivers. Originally, they were reluctant to accept the camera and were concerned about their privacy. Now they see, with proper implementation, the camera in many instances is actually saving their jobs. As you know, insurance companies now offer a discount to those Cab Companies that install cameras in their vehicles. The evidence in the camera has become importantly relevant to the discovery of an accident. I am confident that eventually the installation of cameras in Taxicabs will be mandated by most municipalities in California. I look forward to a busy 2012 working with Janus Cam, not only in San Francisco, but all of California."
Paul Batmale
Broker/Principal
Y. A. Tittle Insurance and Financial Services
CAPITAL CABS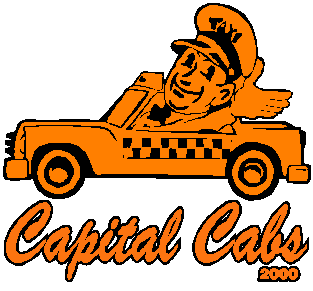 "For the past few months I have been searching for the right camera for my fleet of taxicabs. This task alone was extremely difficult because we didn't know which company had the best products and good customer service.
In the past two years we have paid roughly about $500,000 in accident settlements because we just could not prove who was at fault. I have had numerous incidents were my drivers were robbed and attacked and my operation cost spike. A friend in Calgary that owns a big operation of taxi and para-transits that have been working with Janus Cam for several years and told me nothing but great things about these guys.
I have been extremely impressed with their camera system and how reliable they are. Out of about 70 units, I have had problems with just 1 camera, which they replaced right away. The cost of their camera system was extremely competitive and their customer service is second to none. No monthly fees or hidden cost! They have been extremely helpful since day one and continue to make sure we are happy and that everything is going well. It's been about a year since we have had the Janus cameras installed in my fleet and I have saved approximately $250,000 dollars in accident claims because the Janus cameras were able to exonerate us. I would not be in business today if it were not for Janus Cam. Do not make the mistake and go with another camera company. These are your guys!"
Glen Sali
General Manager, Capital Cabs
Fleet Size: 80

Testimonials